We are the pioneer of this native industry across the Globe.
Greenwich Group is the pioneer in outsourced dealing solutions for the Asset Management Industry. The Group operates through its two sister companies: Greenwich Dealing Trading Group, S.A. (Switzerland) & Greenwich Prime Trading Group (USA). The Group was created in 1993 and after having been sold to ING Barings and then ABN Amro, it began life as the existing independent Greenwich Trading Group in 2001. The original team and founding partners were kept untouched since the origins. In 2013, Greenwich Trading Group opened its European entity: Greenwich Dealing Trading Group, S.A. in Geneva, Switzerland.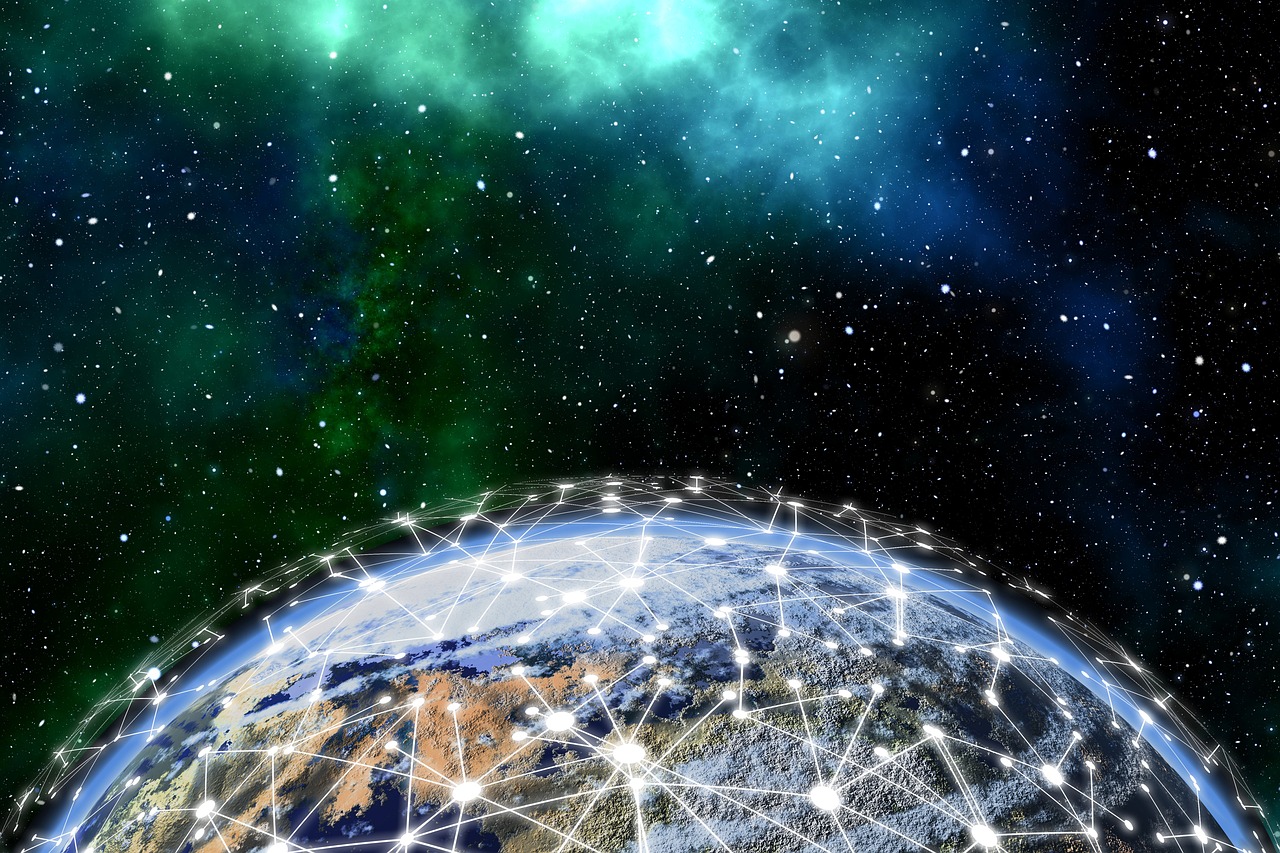 Our services


We serve exclusively as an agent to our clients, and our business consists only of our core competency: dealing & regulatory reporting. We do not trade on a proprietary basis, generate or sell research, or advertise our order flow (pure buy-side dealing desk).
An outsourcing dealing solution
With access to global markets through Investment Bank, Brokers, ECN's and alternative platforms. Greenwich have more than 150 relations in place to support Client's needs. Access to liquidity, competitive prices and access to Primary market (IPOs, ABOs and New Issues).
Assets covered
Equities, ETF's, Converts, Fixed Income, MM, FX and Listed and OTC Derivatives. All trades are performed «on behalf of the client» i.e. ensure transparency and visibility.

Regulatory reporting

(ESMA, FCA, AMF, CSSF, Consob, Finma…) linked with dealing. Transaction reporting (MiFID II and EMIR), audit trail, storage of data, Best Execution reports and Best Selection processes (Broker review)…

Market insight

Our experienced traders can provide unique insights into market or industry activities, and valuable advice on trade-related and technical issues. Robust support to PMs, the dealers act as the eyes and ears of the PM in the market: deals, watch lists, alerts, axes…
Provide solutions
to face market evolution. Permiting our clients to concentrate on their core business «investment management». Set up key partnerships with providers.

Regulatory insight

Client updates and news linked to regulation (MIFID II, EMIR, Dodd Frank, Financial Transaction Tax, …), market changes… Greenwich International actively participates in BuySide working groups, lobbying.
Our model
Open architecture, 100% transparent:
Brokers and IB's are selected and paid directly by the Client
Greenwich is neutral and independent vis-à-vis the sell side. No conflict of interest
Greenwich defends the Client's interests vis-à-vis the Markets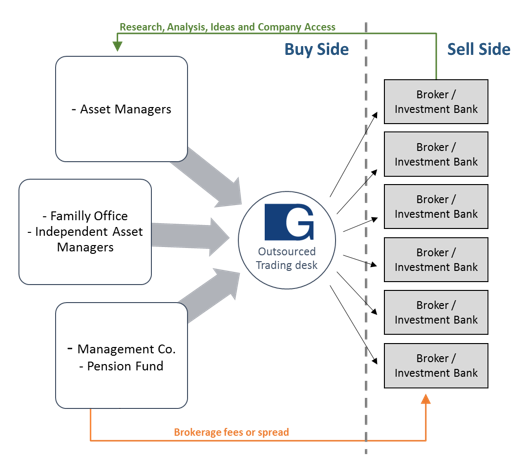 Outsourcing the dealing desk allows you to:
Rely on the operating model and infrastructures of a specialist that has gone through all required investments (platforms, connectivity, staff, regulatory approval and compliance, office space, record keeping, etc..)

Replace the fixed costs of an internal dealing desk with fees on a trade-by-trade basis.

Leverage on aggregate AUM, powerful access to liquidity, improved allocations and prices across asset classes and time-zones.

Benefit from expert local teams across asset classes and across Global Markets.

Receive proactive and up-to-date market information.

Rest on robust and reliable regulatory compliance capabilities:

– Brokers & counterparties assessment
– Execution reporting (best execution, TCA)
– CSA management (research budgets follow-up and accounts reconciliation)